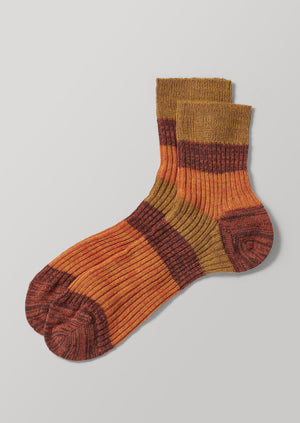 Rib-knitted wool-blend socks crafted in Italy by family company Maria La Rosa with wide stripes. Made on antique looms in their small workshop in Milan.
Details
Machine wash 40 degrees. 80% wool, 20% polyamide.
Made in Italy.
Size EU 35 to 41.
Delivery & Returns
Free standard delivery on full price orders over £125.
Standard Delivery: £3.00
Express Delivery: £5.00
Next Working Day Delivery: £7.00
Before 12pm Next Working Day Delivery: £13.00
Free returns (subject to our returns policy).
£3 returns charge on sale-only orders.
Please refer to our delivery & returns policies for more information.